This webinar is sponsored by American Pistachio Growers (APG).
Please register and log in to your account to access this free webinar.
Despite their apparent high energy density, nuts have the potential to contribute to a healthy diet, and with an increasing focus on plant-based eating there is potential for nuts to play a useful role. Nuts, such as pistachios, provide a convenient source of plant protein and can improve diet quality, whilst contributing to reducing BMI, yet nut consumption remains well below optimal intakes for health. Join Dr Zhaoping Li as she discusses all things nuts, using pistachios as an example and take-home practical advice on their inclusion in more plant-based, balanced and sustainable diets for the future.
Regular nut consumption is associated with favourable health benefits such as reduced risk of cardiovascular disease, metabolic syndrome, obesity and all-cause mortality. You will analyse systematic reviews and meta-analyses of RCTs, which suggest that nut consumption results in beneficial effects on blood pressure, endothelial function and on markers of glucose and insulin metabolism.
A focus on the role of nuts in weight management will address the apparent dichotomy between their high fat content and the increasing evidence demonstrating that regular nut consumption does not detrimentally effect body weight. The high overall nutritional density of nuts, in particular protein, fibre and monounsaturated fat contribute to their satiety, making them a potentially helpful snack for weight management.
You will explore nuts unique collection of nutritional characteristics. In addition to being a source of around 15 micronutrients, offering a healthy fatty acid profile and beneficially impacting the microbiome, nuts supply a wide range of phytonutrients with health protective properties. Recent research on the phytochemical and antioxidant potential of pistachios will illustrate the contribution bioactive components make to overall health benefits, associated with regular nut consumption.
What will I gain from this webinar?
Insight into the extensive research on nuts and their beneficial role in reducing disease risk.
Understand the contradiction that nutrient and energy dense nuts, such as pistachios, have the potential to contribute beneficially to weight management programmes.
Knowledge on the nutrient, phytochemical and antioxidant profile of nuts and the underpinning health benefits.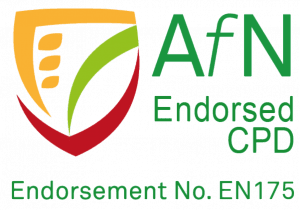 Course Features
Lectures

2

Quizzes

0

Duration

Lifetime access

Skill level

All levels

Language

English

Students

179

Certificate

Yes

Assessments

Yes